With splash-pad and grilling weather comes a return of the region's summer film festivals. Two June stalwarts — the Roxbury International (RoxFilm) and Provincetown International Film Festival — mark their 24th year. In August, the Woods Hole Film Festival clocks its 31st year. As for navigating the pandemic's ongoing unknowns, all three — and others listed here — offer a mix of in-person and virtual options. "This year is another one of those years where we have learned to pivot and be patient with what is to come," says RoxFilm founder and director Lisa Simmons. She's excited that about 70% of events will happen in person, such as a conversation about directing actors as well as an acting workshop with SAGIndie executive director Darrien Gipson. Plus, RoxFilm returns to hosting indoor screenings with longstanding partner Museum of Fine Arts, Boston for the first time since 2019.
This summer also brings a few new or recently added series to the fore. The Woods Hole Film Festival announced a first-time partnership with the Museum of Science. Boston Jewish Film Festival queues up year four of its Summer Cinematheque. As for outdoor moviegoing, drive-ins may have dominated the past two years, but this is more of a blanket-and-chair summer. The Boston Mayor's office significantly ramped up its free outdoor movie options; no reservations mean no sellouts as in past years. Several other free outdoor series appear "in the works" but without enough info to post. It may be comparing apples to oranges to wonder if the optimism from the box office records of "Top Gun: Maverick" will spill over to festival films. But with all that's happening in these parts, faithful movie optimists can look at summer and see plenty of fruit.
JUNE
When: June 15, July 13, Aug. 10
Where: Rose Kennedy Greenway's Wharf District Park
Highlights: One of the Coolidge's flagship programs, Science on Screen, hits the great outdoors with free Greenway screenings shown in 35mm. All three films include a scientist's take, such as a discussion about the molecular evolution of birds with Harvard evolutionary biologist and ornithologist Dr. Scott V. Edwards. He speaks prior to Hitchcock's essential omen of flight, "The Birds." Boston College paleobotanist Dr. Paul K. Strother will help the audience make sense of the predatory worms in "Tremors." (Though casting Reba McEntyre and Michael Gross as a couple will remain one of 1990's greatest unsolved and undercelebrated mysteries.) And green flags for the genius who thought to pair Cindy Heredia, captain and general manager of an autonomous (driverless) racing team at MIT, with "Fast Five." Movies start at sunset with rain dates scheduled for the following days, respectively.
Need to Know: Projection comes from Boston Light & Sound, which like the Coolidge with Science on Screen, exports its know-how throughout the United States.
When: June 15-19
Where: Five venues in Provincetown and select titles online
Highlights: From its seaside location to an abundance of "unflinching" independent cinema (more than 80 titles showing this year), there are oh so many reasons to love PIFF. Case in point: an "excellence in acting" award to Dale Dickey, who brings an unyielding old-soul acumen to every role, whether onscreen ("Winter's Bone") or onstage. Her latest — the ruminative, woodsy "A Love Song" — screens as part of this year's program (as well as at the Nantucket Film Festival). Dickey, plus "filmmaker on the edge" awardee Luca Guadagnino and "next wave" talents Jenny Slate and Bowen Yang, will have one-on-one conversations during the fest and plan to attend post-film discussions after their respective new releases screen. Guadagnino follows up 2018's "Suspira" and 2017's "Call Me By Your Name" with the Salvatore Ferragamo documentary, "Salvatore: Shoemaker of Dreams;" Slate co-wrote and voices a sweet, searching mollusk in "Marcel the Shell With Shoes On;" Yang stars in the sharp, post-cynical sun-drenched rom-com, "Fire Island." Celebrity visits spice up any festival but PIFF's entire program runs deep.
Need to Know: You can't miss the world premiere 4K restoration of hometown hero John Waters' "Pink Flamingoes." Unless you have a thing about "filth." It turns 50 and doesn't look a day over 75.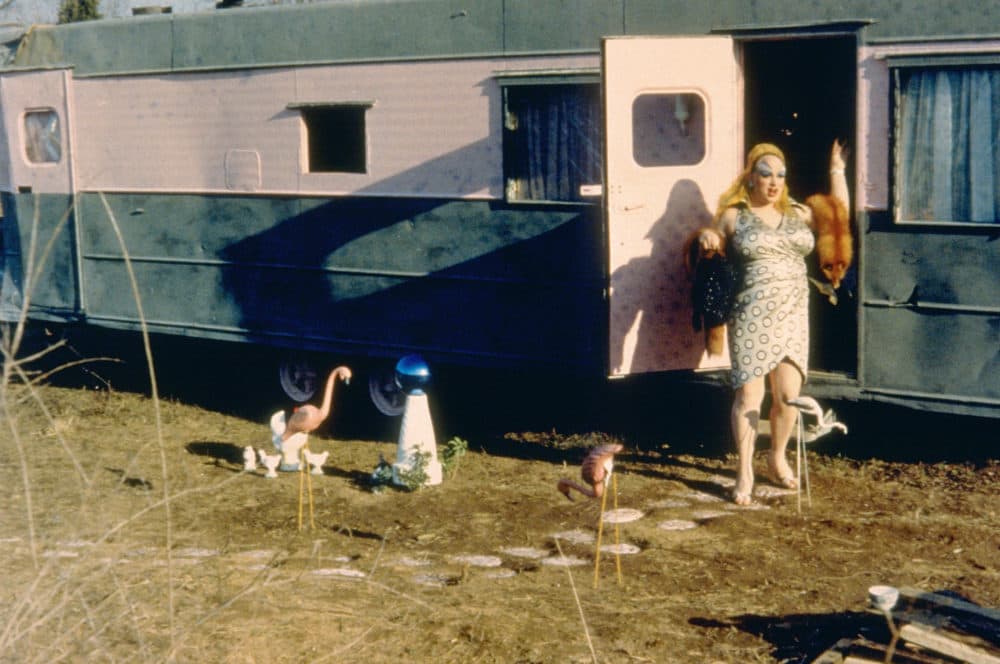 When: June 16, July 21, Aug. 18
Where: Museum of Science Mugar Omni Theater
Highlights: As part of a new partnership between the Museum of Science (MOS) and Woods Hole Film Festival, three "climate-change focused" independent films show on third Thursdays this summer. In the short documentary "Bruce and Alvin" (June 16), Woods Hole Oceanographic Institution's Bruce Strickrott offers first-person takes from ocean depths otherwise unknown, courtesy of piloting the submersible vehicle Alvin. "After Antarctica" (July 21; also playing WHFF) takes a pole-to-pole look at the changing planet with a 30-year gap. "Our Future, Our Fight: Wildfires" (Aug. 18) introduces a new 10-part docuseries by Massachusetts documentary director Beth Murphy. The series broadly examines youth climate activists; the pilot episode about wildfires focuses on a Bay Area activist who sees Indigenous practices as a potential solution to their increasing threat.
Need to Know: Leave the kids at home. MOS plans Summer Thursdays exclusively for the 18-and-over crowd.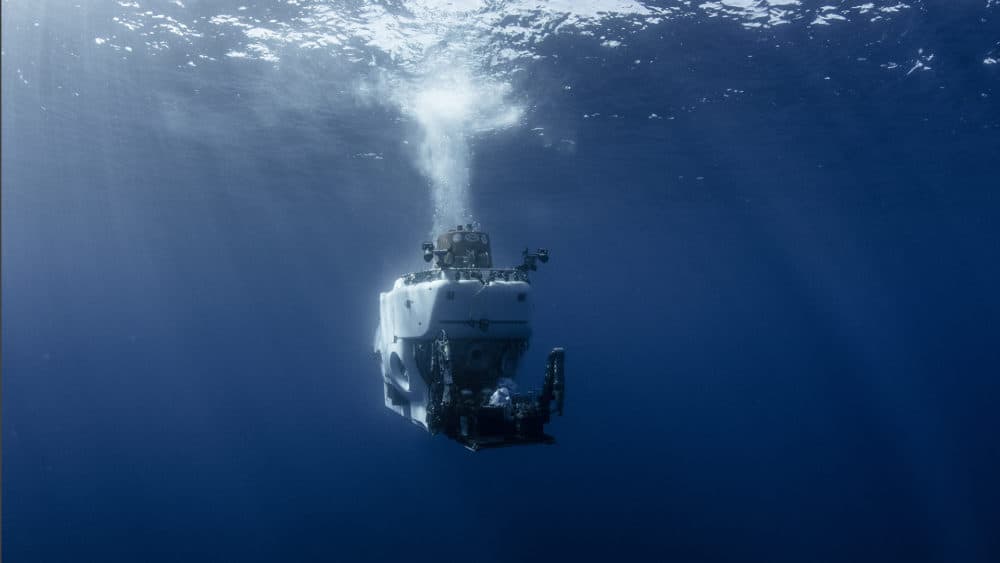 When: June 17
Where: Brattle Theatre
Highlights: With all the nasty mom movies that hit Boston in May ("MOM!!!" at the Coolidge, May is for Mothers at Kendall Square), it seems only fitting that at least one nasty dad movie should get a Father's Day outing. Especially since some dads want me-time that doesn't involve grilling or golf, but may involve rabid snow machines. Stanley Kubrick's 1980 classic, about a pent-up novelist (Jack Nicholson) whose family pays a steep price for his imagination to soar, screens on 35mm.
Need to Know: Timberline Lodge in Oregon (the façade used for the movie's Overlook Hotel) offers year-round skiing and summer snow camps if you want a taste of the horror.
Where: Dreamland, Nantucket, Massachusetts
When: June 22-27
Highlights: Every year since 1998, screenwriters have received special attention from the Nantucket Film Festival. This year, Barry Jenkins, John Turturro, Ramin Bahrani and Cooper Raiff will be honored for their array of achievements as storytellers. Other events, such as script readings, live stories and a screenwriters' lounge also underscore the value of the page. And then there are movies! Sara Dosa's documentary, "Fire of Love," about the unwavering love two volcanologists have for volcanoes and each other, opens the festival. "Linoleum," about a dad who dreams of being an astronaut, closes it. In between there's something for everyone, including "Lightyear" (a "Linoleum" for the kids) and "Still Working 9 to 5" (a documentary about the 1980 movie's popularity and original aims around gender equity) for the grown-ups. One of my favorite pandemic memes for working parents went something like "working 9:10 to 9:17, 9:23 to 9:24…" and so on. Come to think of it, I'm still working 9:10 to 9:17, etc.
Need to Know: Island sleepover space can be hard to come by. Nantucket residents can receive festival passes as a token for donating guest cottages or rooms to the festival.
When: June 23-July 2
Where: Hibernian Hall, Arts Emerson, MFA Boston, and online
Highlights: In person and online? Panels and parties? Fiction, docs, shorts, features? Check, check, check. RoxFilm's annual celebration of people of color from around the world checks all the boxes and then some. Among this year's offerings, some films capture now, like "Triggered Life" by Boston's John Oluwole ADEkoje. Billed as a "multisensory, multimedia, post-traumatic story," one actor (Keith Mascoll) plays two men who reflect on their abusive childhoods. While the "A Slice of History" shorts program and several features, like opening night's period drama "Remember Me: The Mahalia Jackson Story" (about the titular gospel singer), reflect on then. Add to "then" an outdoor throwback screening of "Love Jones," with the story's inspiration, performance poet Regie Gibson, on hand for a Q&A.
Need to Know: RoxFilm has screened more than 1,500 films to more than 35,000 attendees. It might be the region's only festival to host live, locally-penned script readings with local actors.
---
JULY
When: July 13-Aug. 10
Where: West Newton Cinema and online
Highlights: A mix of 10 new and classic fiction and documentary titles screens this summer. Though scripted and cast with both professional and nonprofessional actors, director Orit Fokus Rotem based the fictionalized "Cinema Sabaya" on her own experiences running film workshops for women in Northern Israel. Here, nine women, Arab and Jewish, workshop film footage they shoot themselves, often of their daily lives. In discussing their work, they make unexpected connections. Cleverly titled (the word 'sabaya' has different meanings in Hebrew and Arabic), this film (which starts streaming Aug. 3) showed earlier this year in the Boston Israeli Film Festival, also hosted by Boston Jewish Film. Becky Tahel Bordo's first-person documentary "American Birthright" also screens, starting Aug. 10. Bordo's sister's decision to marry a non-Jewish man prompts her to wonder about who to marry and why. That opens up broader questions about the shape and meaning of her Jewish faith. She travels to Israel and within the U.S., talking to faith leaders and family members to find answers.
Need to Know: Bordo told Aish.com that she's saving all the messages she's received about how her documentary has impacted other people's faith journeys.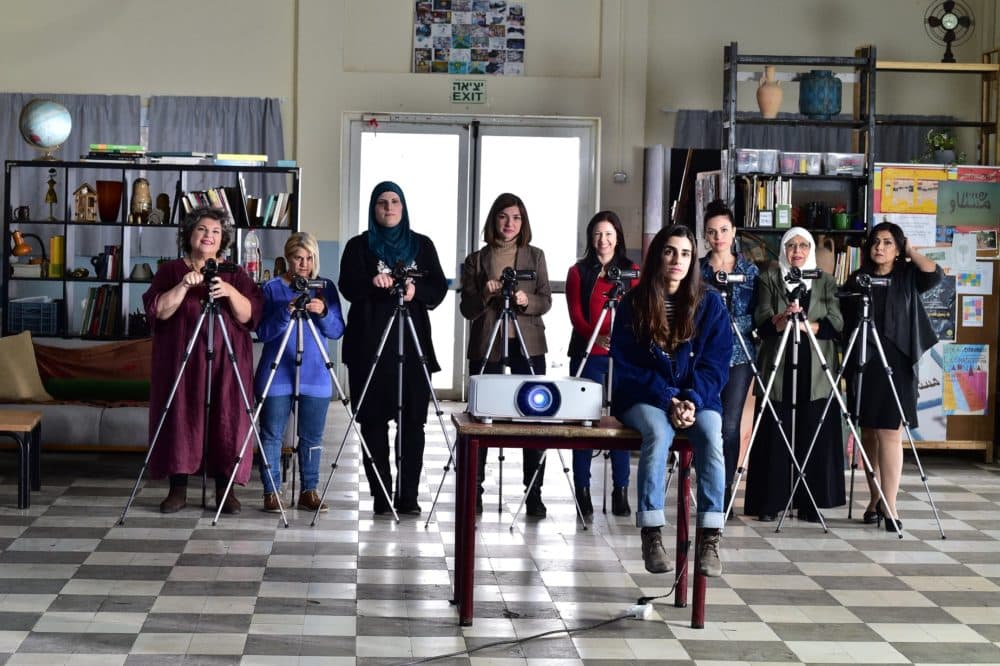 When: July 30-Aug. 6
Where: In-person venues TBA and online
Highlights: An abundance of films with local ties make a stop at WHFF, including fiction, nonfiction, shorts and features. Documentaries by Boston-based filmmakers Lucia Small ("Girl Talk"), Tim O'Donnell ("The House We Lived In") and "Bounty" (by Adam Mazo, Ben Pender-Cudlip, Tracy Rector, Dawn Neptune Adams, Maulian Dana) — all previously covered by WBUR — screen this year. Tasha Van Zandt serves as the festival's filmmaker-in-residence along with her film subject, polar explorer Will Steger. The pair will discuss the documentary "After Antarctica," which picks up 30 years after Steger and five others made a historic trek across Antarctica to contemporaneously address the effects of climate change and attempts at advocacy. (Also showing in the MOS Summer Thursday partnership with WHFF.) All 116 films screen both in-person and on the WHFF virtual platform.
Need to Know: A great spot to combine a semi-nerdy vacation with moviegoing, Woods Hole may no longer process whale oil or bake sea biscuits, but it does serve as a vital international hub for oceanographic and climate research.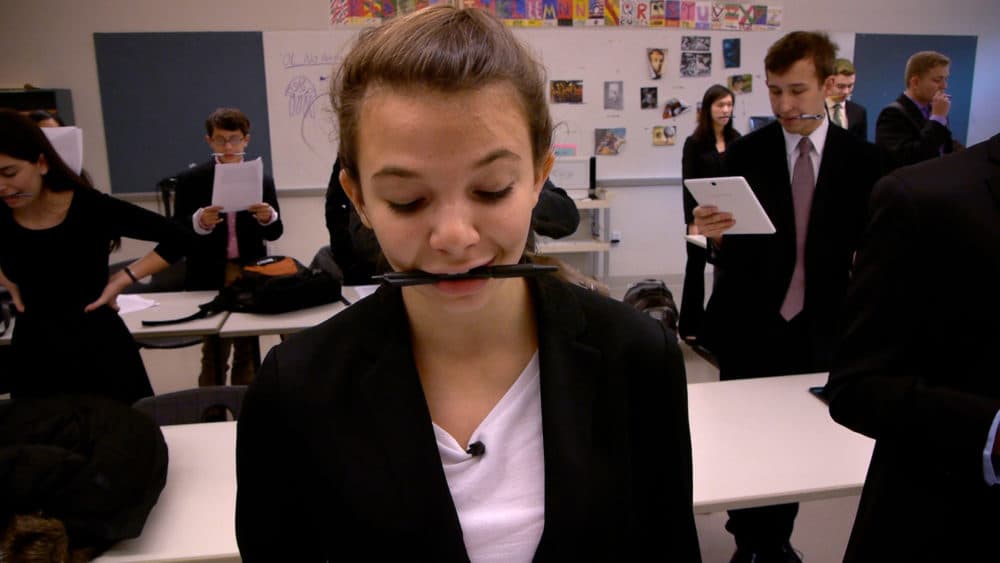 ---
AUGUST
When: Aug. 2-Sept. 1
Where: Parks throughout Boston
Highlights: The highly successful free summer movie nights, started by the Boston mayor's office, expands in all directions this summer. More dates. More venues. Generally new releases. Hyde Park and Charlestown get my pick of this batch with screenings of "Encanto" on Aug. 22 and 25, respectively. Another sound bet, "Raya and the Last Dragon," shows in Brighton on Aug. 29. The soundtrack for "Sing 2" (in Roslindale on Aug. 9) exceeds its storyline. However, when it comes to kids and movies, you can find yourself playing soundtracks a bazillion times, so proceed with care. Shows begin at dusk and do not require a reservation.
Need to Know: While adult critics adored "The Mitchells vs. The Machines," the sample of two at my house (ages 7 and 4) gave it a firm thumbs down. They didn't relate to adolescent angst about life without, or in this case against, technology.
When: Aug. 5-13
Where: Martha's Vineyard Performing Arts Center, Oak Bluffs
Highlights: It's year 20 for the Vineyard's week-plus extravaganza of Black film and TV, which attracts guests (many who return year after year) from all over the U.S. Back before COVID-19, all MVAAFF films screened once and did not overlap to enable festgoers to attend everything — together — and then talk about what they've seen. Post-film discussions get archived online as the "Color of Conversation" videos. Details for this year have not yet been announced. But stars always show up (Regina King and Spike Lee attended last year) and the festival's shorts program offers a first-stop to a possible Academy Award nomination.
Need to Know: Book your ferry this minute if you want to attend. (No kidding, stop reading and book now!)
---
Also Showing: